Laser Hair                                         Removal 
                                      & IPL
GET YOUR FIRST LASER HAIR REMOVAL OR IPL SESSION FOR 30% OFF
Laser & Light: Unleash the Future of your skin.
Say farewell to razors and waxing and embrace a new era of hair-free confidence our Laser Hair Removal. Our state-of-the-art laser hair removal service is the key to liberating your skin from unwanted hair. In just quick, virtually painless sessions, we'll unveil your smooth potential, allowing you to confidently embrace the world. Experience the freedom of never worrying about shaving again and step into a life where smooth skin is your everyday reality. 
In addition to Laser Hair Removal, explore the transformative power of IPL, our Intense Pulsed Light therapy. This advanced photofacial technique works synergistically with laser technology, addressing uneven skin tone, redness, and sun-induced damage. Trust our skilled professionals to guide you through the future of skin care with IPL and Laser Hair Removal. Embrace a life where luminous, hair-free confidence is not just a dream but your reality.  
ARE LASER HAIR REMOVAL or IPL Treatment right for me?
Our experts will assess your unique needs, whether you are seeking specified hair removal or you wish to lessen or get rid of Dermatological conditions such as acne scars, stretch marks, and birthmarks.   We will provide personalized recommendations, ensuring you make an informed decision about the future of your skin. Join us and step into a world where confidence and smooth rejuvinated skin go hand in hand.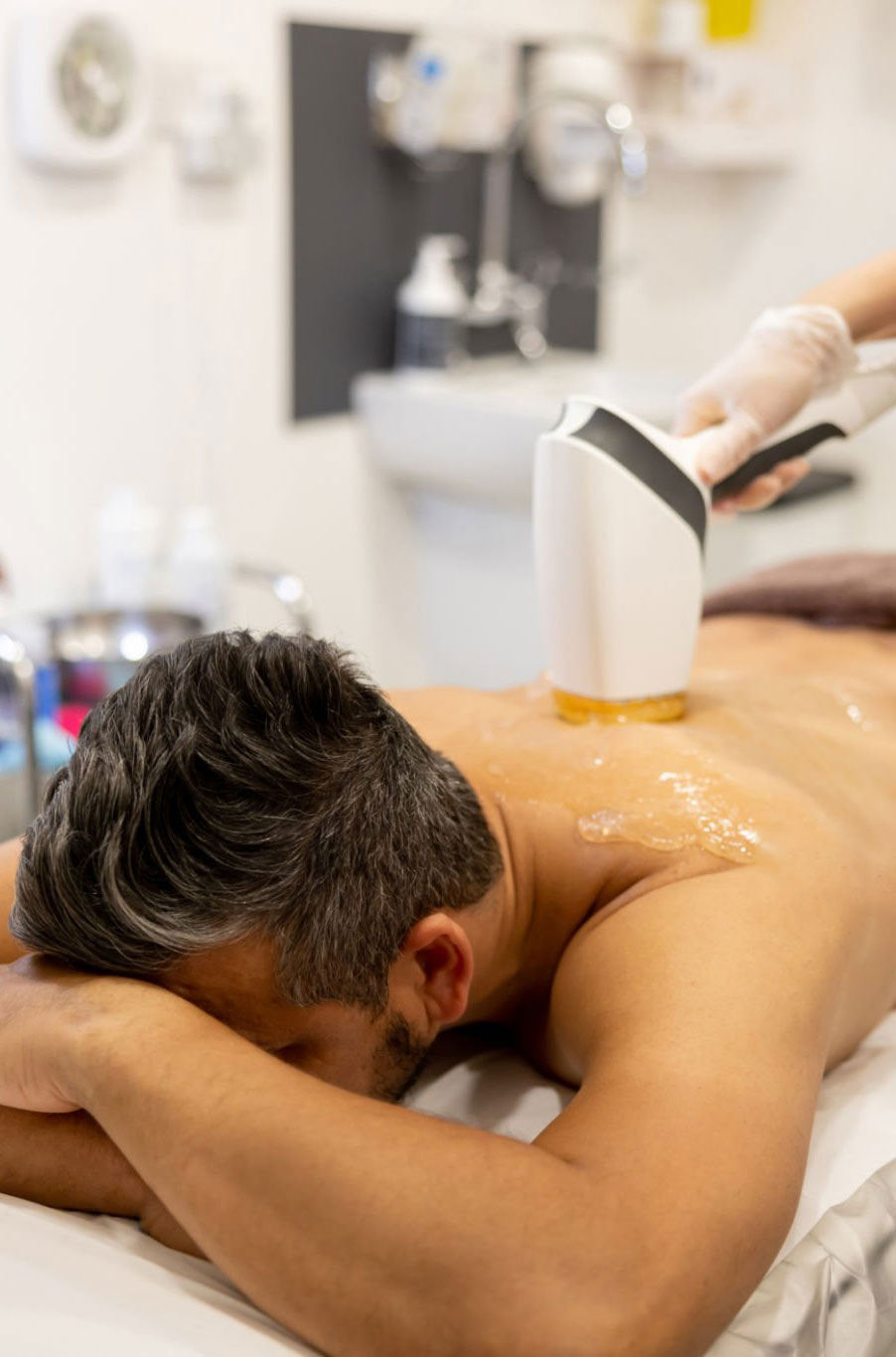 What can I expect during my appointment?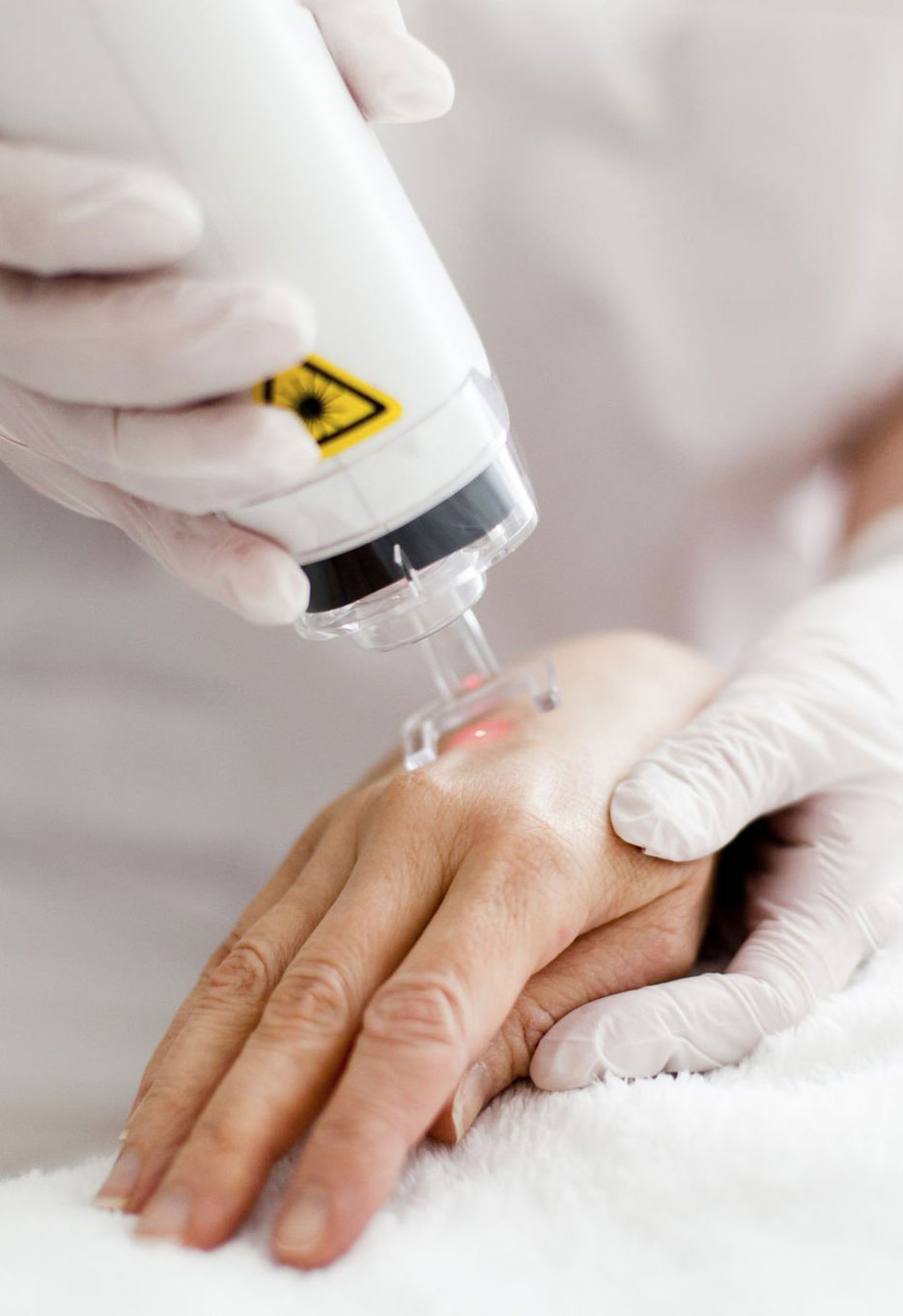 Questions? Book a Free Laser Hair Removal or IPL Treatment Consultation.
UPPER LIP
Female
Single Session
$20
UPPER LIP
Male
Single Session
$25
UPPER LIP
Female
6-Pack
$100
UPPER LIP
Male
6-Pack
$125
CHIN
Female
Single Session
$25
CHIN
Male
Single Session
$30
FULL FACE
Female
Single Session
$50
FULL FACE
Male
Single Session
$60
FULL FACE
Female
6-Pack
$250
FULL FACE
Male
6-Pack
$300
NECK
Female
Single Session
$40
NECK
Male
Single Session
$50
FULL ARMS
Female
Single Session
$100
FULL ARMS
Male
Single Session
$125
FULL ARMS
Female
6-Pack
$500
FULL ARMS
Male
6-Pack
$625
UNDER ARMS
Female
Single Session
$40
UNDER ARMS
Male
Single Session
$50
UNDER ARMS
Female
6-Pack
$200
UNDER ARMS
Male
6-Pack
$250
BIKINI LINE
Female
Single Session
$100
BIKINI LINE
Male
Single Session
$120
BIKINI LINE
Female
6-Pack
$500
BIKINI LINE
Male
6-Pack
$600
HALF BIKINI
Female
Single Session
$50
HALF BIKINI
Male
Single Session
$60
HALF BIKINI
Female
6-Pack
$250
HALF BIKINI
Male
6-Pack
$300
FULL LEGS
Female
Single Session
$200
FULL LEGS
Male
Single Session
$250
FULL LEGS
Female
6-Pack
$1000
FULL LEGS
Male
6-Pack
$1250
HALF LEGS
Female
Single Session
$60
HALF LEGS
Male
Single Session
$50
HALF LEGS
Female
6-Pack
$250
HALF LEGS
Male
6-Pack
$300
CHEST
Female
Single Session
$100
CHEST
Male
Single Session
$125
ABDOMEN
Female
Single Session
$100
ABDOMEN
Male
Single Session
$125
ABDOMEN
Female
6-Pack
$500
FULL BACK
Female
Single Session
$100
FULL BACK
Male
Single Session
$125
FULL BACK
Female
6-Pack
$500
FULL BACK
Male
6-Pack
$625
FULL BODY
Female
Single Session
$350
FULL BODY
Male
Single Session
$450
FULL BODY
Female
6-Pack
$1750
FULL BODY
Male
6-Pack
$2000
10 MINUTES
Male
Single Session
$75
10 MINUTES
Female
Single Session
$75
ACNE TREATMENT
Single Session
$250
ACNE TREATMENT
3-Pack
$650
FINE LINES
Single Session
$250
PORE TREATMENT
Single Session
$200
PORE TREATMENT
3-Pack
$500
ROSACEA TREATMENT
Single Session
$250
ROSACEA TREATMENT
3-Pack
$650
SUN TREATMENT
Single Session
$200
SUN TREATMENT
3-Pack
$500